Gardening as they say is a relaxing and refreshing past time. If your hobby is planting and collecting plants, then this entry might come very handy for you. You will not even need to cash out much. These are practical ways and tricks to beautify your garden.
Do you have plenty of paper tissue rolls? This biodegradable piece can be a perfect planter for you. You just have to shape it like a pot and you are good to go!
If you want something unique, try this one. After you have enjoyed your lemon, you can make it as your planter. Be sure that you cut your lemon in perfect half so you can still make use of it.
Aside from items mentioned above, this can be also an idea. Use cracked eggshells to grow plants. Make sure that you cracked the egg properly so you can still salvage its shell.
Do you have your own watering can? Don't fret! You can recycle your old containers into something like this. You just have to put holes on its lid to make the water flow.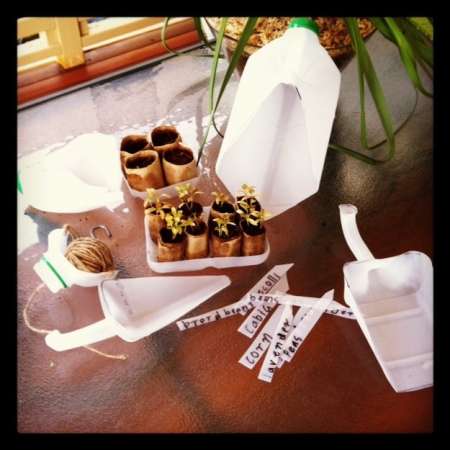 This one is pretty resourceful. You can use your unused plastic jug into your garden shovels. Who says you have to spend so much for your gardening tools?
Basil is one herb commonly used in households. You can grow your own basils indoors from your left over store bought cuttings. Also, it is not that hard to grow.
If you do not have enough space, try vertical gardening. You can use old shoe racks just like this. Hang them on your wall, then you can place plants in its pockets.
This is a smart trick. Use the paper towel in watering your plants. Aside from it is practical, you will not worry so much when you are away.
Did you know that left over coffee grounds can still be useful? They can be used to enrich your soil. Also, they are good in repelling critters.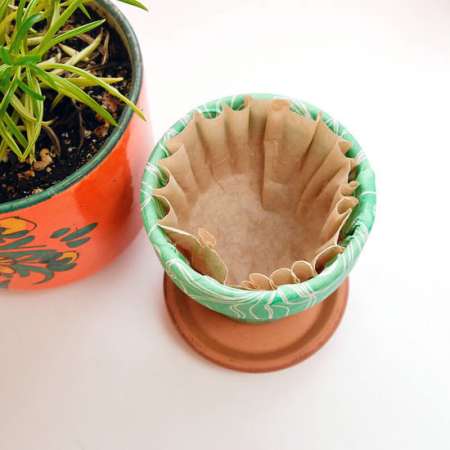 This can be useful if you have a lot of indoor plants. You can use coffee filters to avoid leak from your pot's drainage holes. Just make sure you are using those filters that you have already used.
Baking soda is truly magical. Aside from cleaning, this can also be used to make your home-grown tomatoes taste less tart. Now you can sweeten your home grown tomatoes.
17 Smart Gardening Hacks and Tips
A lot of you may not know this. Use building sands in storing all your tools. This can help you keep them from rusting.
If you have a lot of seeds stocked, make sure that they are still worth planting. You can test plant these seeds by growing them on a wet paper towel. This will be a great help in saving your time and effort.
If you are into preserving herbs, you can do this. Try freezing them into ice cubes. You will be amazed how it will lengthen their life.
Do not be frustrated with broken pots. This is an idea that will surely make you smile. Recreate parts of the pot into something nice, just like this picture.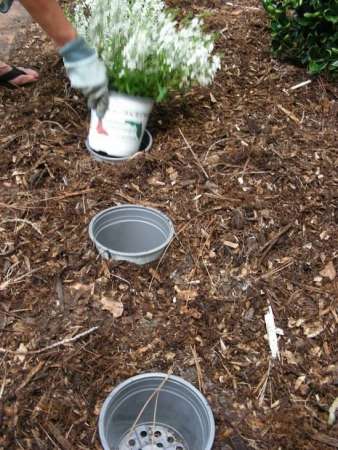 If you are the type who loves to change the look in their garden from time to time, you might want this. Bury a pot on your garden. This will serve as your planter so that you can just change the arrangement of your plants depending on your mood.
It is natural to forget what we did sometimes. To avoid this, you can use seed packets to remember what you have planted. You can buy these plastic containers or innovate something of your own.
Source: https://creativedesign.tips